The teacher Diego Brian works with private lessons on a platform called italki! If you create a free account, you can see all the prices and times available. Currently, the prices are as follows (in US dollars):
$22.00 per lesson – 1 lesson of 60 minutes
$20.90 per lesson – 5 lessons of 60 minutes (5% discount)
$19.80 per lesson – 10 lessons of 60 minutes (10% discount)
$18.70 per lesson – 20 lessons of 60 minutes (15% discount)
You can take a trial lesson for $10. In this lesson, your strengths and weaknesses will be assessed in order to define the best strategy for you to achieve your goals.
If you have any questions, you can send me a message using the form below.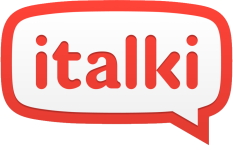 1-on-1 lessons in more than 150 languages
Learn from certified teachers with proven experience
Find teachers from all over the world sharing their languages, dialects, and cultures
Study at your own pace without worrying about rigid schedules or fixed fees
Practice for free with the italki community
Develop your language skills by building connections with others
Receive feedback from native speakers and professional teachers
Meet and share experiences with millions of language learners from more than 190 countries
Take learning beyond the classroom
Test your level with a free language assessment
Get a little help creating topics with language prompts
Motivate yourself by taking part in the italki Language Challenge
Click on the button below to schedule a lesson with teacher Diego Brian.
Questions? Complete the form below with your contact information and message, and we'll contact you as soon as possible.